Stanley Gibbons New Zealand Catalogue
Includes booklets, express delivery stamps, postage dues, officials, Life Insurance Department stamps and postal fiscals, plus the Antarctic Expeditions and the dependencies of Tokelau and Ross Dependency.
Stanley Gibbons Stamp Catalogue of Australia
Includes the colonial issues of the States, the stamps of the Commonwealth of Australia to September 2007, Occupation Force (Japan), Antarctic Territory, Christmas Island, Cocos (Keeling) Islands and Norfolk Island, pre-independence issues for Nauru (to 1968), New Guinea, Papua and Papua New Guinea (to 1975).
Stanley Gibbons Bangladesh, Pakistan & Sri Lanka
Includes all issues of Ceylon from 1857, as well as Bangladesh, Pakistan and Sri Lanka, with the stamps of Bahawalpur following Pakistan. Booklets and official stamps are fully listed and priced.
Stanley Gibbons Brunei, Malaysia & Singapore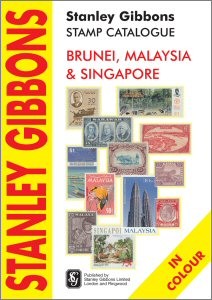 Brunei, Malaysia and Singapore includes, Labuan, North Borneo and Sarawak, the stamps overprinted for the British Post office in Bangkok, priced listings of Indian stamps used in the Straits Settlements and Thai stamps used in Northern Malaya and the various World War II occupation issues.
Stanley Gibbons Canada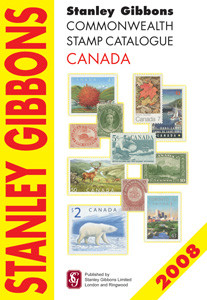 The Canada catalogue includes the stamps of British Columbia and Vancouver Island, New Brunswick, Newfoundland, Nova Scotia and Prince Edward Island, as well as Canada itself, with priced listings of booklets, registration, special delivery and official stamps and postage dues. The listings are complete to mid 2008 and a number of new varieties have been added.
Stanley Gibbons Central Africa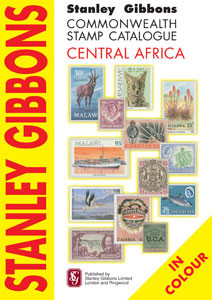 The Central Africa Catalogue covers the stamps of the Rhodesias and Nyasaland, Malawi, Zambia and Zimbabwe.
Stanley Gibbons Cyprus, Gibraltar and Malta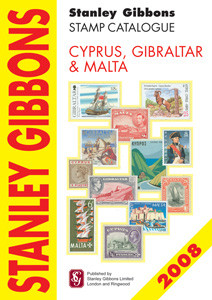 Besides Cyprus, The Turkish Cypriot Posts, Gibraltar and Malta, this catalogue includes the former British Colonies in Europe of Heligoland and The Ionian Islands and the British post offices in Crete.
Stanley Gibbons East Africa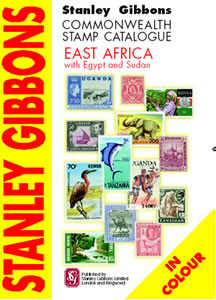 The East Africa volume covers Kenya, Tanzania and Uganda, including British East Africa and Zanzibar, together with British Somaliland and pre-independence issues of Egypt and Sudan. For the convenience of collectors, all issues for use in occupied Italian colonies during World War II are included, rather than just those used in East Africa.
Stanley Gibbons Eastern Pacific
Published in February 2007. First Edition. The Eastern Pacific volume includes the stamps of the cook islands (including Aitutaki and Penrhyn island), Niue and Samoa. For the first time in any Stanley Gibbons listing is the Stamps of the German Post Office in Samoa are included, as are German stamps cancelled in Apia. Major plate flaws, watermark varieties and booklets are all listed.
Stanley Gibbons Falkland Island Colour Catalogue
Published 27 June '08. 2nd Ed. Watermark varieties, shades, plate flaws, major errors and booklets are all included, along with helpful notes on stamp identification and a guide to prices of stamps on cover to 1945. The Falkland Islands volume includes prices listings of the Falkland Islands Dependencies, British Antarctic Territory, South Georgia and The South Sandwich Islands complete up to early 2008.
Stanley Gibbons Hong Kong

Published on 14 December 2007. For the convenience of collectors of Hong Kong, this catalogue also includes the stamps of the special administrative region of the people's republic of China issued from 1 July 1997. Also listed are postage dues, postcard stamps, postal fiscals, stamp booklets, Japanese occupation stamps and Hong Kong stamps used in the British Post Office's in China and Japan.
Stanley Gibbons India

Published July 2004, The India volume includes issues up to mid-2003, as well as the stamps of the Indian Convention States and Feudatory States and there are notes on Indian stamps used abroad. The catalogue also lists and prices booklets and officials for India and the Indian states and lists the stamps overprinted for the Indian expeditionary forces and for Indian forces in Korea.
Stanley Gibbons Indian Ocean

Published November 2006. First edition. The Indian Ocean volume includes British Indian Ocean territory, British Post Offices in Madagascar, Maldive Islands, Mauritius and Seychelles. Major plate flaws, watermark varieties and booklets are all listed.
Stanley Gibbons Ireland

Published 30 May 2008. 3rd Ed. The Ireland volume provides priced listings of all stamps from 1922 overprints on Great Britain up to the Commemoratives of March 2008, including watermark varieties, major errors and booklets.
Stanley Gibbons Leeward Islands
Published May 2007. 1st Ed. The Leeward Islands volume includes the stamps of Anguilla, Antigua, Barbuda, The British Virgin Islands, Leeward Islands, Montserrat and St Kitts and Nevis. Major plate flaws, watermark varieties and booklets are all listed and the catalogue is complete to the end of 2006.
Stanley Gibbons Northern Caribbean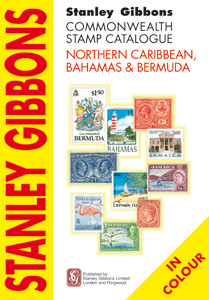 Published in March 2006. 1st Ed. This volume includes the stamps of Bahamas, Bermuda, The Cayman Islands (including Jamaica used in The Caymans), Jamaica (including Great Britain used in Jamaica) and the Turks and Caicos Islands. Major plate flaws, watermark varieties and booklets are all listed and the catalogue is complete up to late 2005.
Stanley Gibbons Southern Africa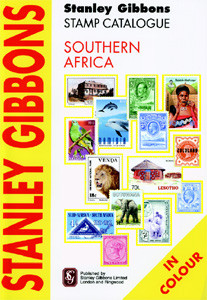 Covers South Africa, with the pre-union issues of the Cape of Good Hope, Griqualand West, Natal, New Republic, Orange Free State, Transvaal Andzululand and the homelands issue of Bophuthatswana, Ciskeitranskei and Venda. Also included are Botswana (Bechuanaland) Lesotho (Basutoland), Namibia (Swa) and Swaziland. The listings are complete up to late 2006.
Stanley Gibbons St Helena and Dependencies
Published in December 2007. 3rd Ed. This catalogue covers the stamps of Ascension and Tristan Da Cunha, as well as St Helena itself and includes booklets and postage dues for all three territories. It also contains listings of Great Britain stamps used in Ascension and the popular Tristan Da Cunha 'Cachets'. Listings of new issues are complete to late 2007.
Stanley Gibbons Western Pacific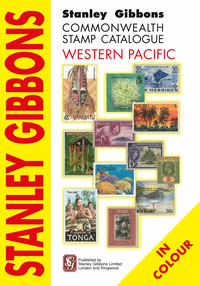 Published December 2006. 1st Ed. The Western Pacific Volume includes the stamps of Fiji, Gilbert and Ellice Islands, Kiribati, Nauru, Papua New Guinea (including New Guinea and Papua), Pitcairn Islands, Solomon Islands, Tonga (and Niuafo'Ou), Tuvalu and Vanuatu (including New Hebrides). Major plate flaws, watermark varieties and booklets are all listed.
Stanley Gibbons West Africa
Published December 2008. 1st Ed. The West Africa includes Cameroon (Commonwealth issues only) Gambia, Ghana, Nigeria and Sierra Leone plus the issues for the British Agencies in Morocco, the Anglo-French Occupation of Togo and postmarks of the British Post Office Fernando Poo. Watermark varieties, major errors and booklets are all included.
Stanley Gibbons Windward Islands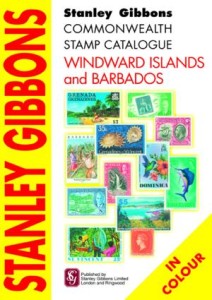 Published on 29th June 2007, the Windward Islands volume includes the stamps of Barbados, Dominica, Grenada And Grenadines, St Lucia and St Vincent and Grenadines. Major flaw plates, watermark varieties and booklets are all listed and the catalogue is complete to the end of 2006.
Collect British Stamps
Published November 2008. This unique colour checklist is a simple guide to all British stamps from 1840 up to the date of publication. Designed to provide collectors with an easily understood pricing system. The scope also includes First Day Covers, Presentation Packs, Year Packs and Year Books and, a priced listing is included for Philatelic Numismatic And Philatelicmedallic Covers.
Great Britain Concise 2008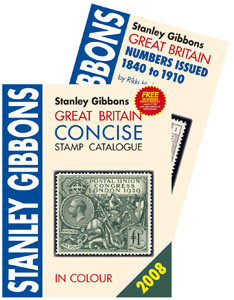 The new 2008 edition in full colour throughout, providing as always, priced listings of definitives and commemoratives, regionals, postage dues, departmental officials, postal ficals, errors, first day covers, booklets, specimens and post office label sheets ('smilers'). Listings complete from May 1840 to March 2008 and a number of new items have been added to earlier issues.
Stanley Gibbons Commonwealth & British Empire 1840-1970
2006 Ed. Prices reflect the current market as a whole which sees GB again very strong, Australia including the States has been revised and Canada is also active with many price increases in the provinces including Newfoundland, Dominion issues to 1950 and, notably, to the official stamps of King George VI. In New Zealand, the Chalon heads have seen extensive revision and indeed the whole country has been carefully reviewed with significant price increases through the 1960's Postal Fiscals are nearly all up in price. Africa has received a lot of interest, numerous increases in Provinces, especially for unused with every stamp of Griqaland West up, and extensive revision to South Africa itself up to about 1950.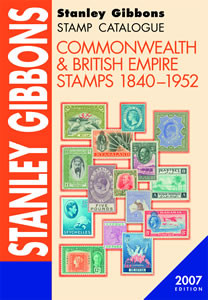 Stanley Gibbons Stamps of the World
Since it was first published in 1934, Stanley Gibbons Simplified Stamps of the World catalogue has become accepted as a standard work of reference around the world. With its easy-to-use, simplified listings, mint and used prices for almost every one of its 485,000 plus stamps, colour illustrations and helpful introductory notes, this is the catalogue for the thematic or all-world collector. The 2009 edition continues the long tradition of expansion and improvement, which has been the key to the catalogue's ongoing success. All miniature sheets are now included, and over 11,000 new stamps have been added to the five volumes.
Stanley Gibbons Western Europe Simplified 2005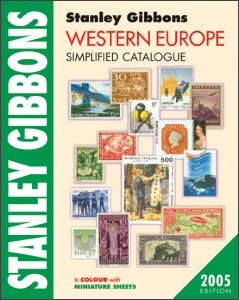 This all new catalogue is extracted from the 2005 edition of Stamps of the World. This catalogue follows the traditional Stamps of the World style, with a straightforward priced listing of every stamp issued from 1840 onwards, ignoring such detail as watermark, perforation and shade differences. This makes it the ideal catalogue for the general Western Europe collector. It also features helpful introductory notes, historical, geographical and currency information and accurate descriptions of stamp designs.
Stanley Gibbons Collect Birds on Stamps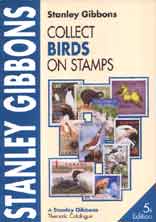 Now into its 5th edition. This fully revised 2003 edition includes listings for more than 10,000 stamps, of which 3,000 have been added since the 4th edition.
Stanley Gibbons Collect Channel Islands & Isle of Man 2006 Edition
Combined listings of Guernsey, Alderney, Jersey & Isle of Man. The catalogue has been fully revised and updated to include all stamp issues up to the end of 2005. Fully illustrated in colour.
Stanley Gibbons South East Asia Catalogue
The first edition of this catalogue for nine years. Countries include Cambodia, Indonesia, Laos, Myanmar (Burma), Netherland Indies, the Philippines, Thailand Timor and Vietnam. to be published in colour for the first time and with new design indexes for Indonesia, the Philippines and Thailand.
Stanley Gibbons Central Asia Catalogue
Collectors of Afghanistan, Iran and Turkey will welcome the arrival of this new edition, the first for nearly 14 years. Although Afghanistan has managed without any new stamps for several years, the recent issues of Iran and Turkey now included - right up to the stamps listed on June 06. Revisions have also been made to earlier issues - especially to the early issues of Afghanistan.
Loose Leaf Binder
Attractive ring binder and General Philatelic Information Pack for storing One Country Catalogues pages.
St Helena and Dependencies
New issues have been added up until early 2002 and also includes dependencies and B.A.T. (pages only)
Philatelic Terms Illustrated
Contains hundreds of expanded definitions illustrated in colour. With over 1000 entries this book provides the answers to most problems of terminology and will enable collectors - beginners or experienced philatelists - to gain full enjoyment from their hobby.
Collect Motor Vehicles on Stamps
Thematic Catalogue Collect Motor Vehicles on Stamps 1st Edition.
Stanley Gibbons QEII Decimal Special Issues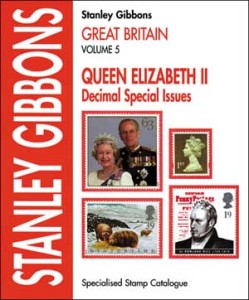 Vol. 5 QEII Decimal Special Issues, 3rd Edition 1998 with 1998/1999 Supplement & revised pages 1971-1975.
Stanley Gibbons Queen Victoria
This edition covers the latest discoveries and research, providing catalogue prices for many additional listings which only appear in the Specialised. For the collector who wishes to learn more about his G.B. stamps, the Specialised Catalogue is the essential guide.
Len Jury 2007
New Zealand Stamp Catalogue
The Tasman Catalogue of Trading Cards in New Zealand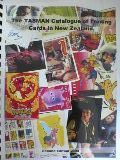 Second Edition 2004
Sakura Japan Stamp Catalogue 2006 Ed.
Japanese Catalogue 336 full-colour pages containing Commemorative Stamps, Pre-War Issues, Post-War Issues, Furusato Stamps, Booklets, National Park Issues and series, New Year 's Greeting Stamps, Military Franchises Issue, Japanese POs Abroad, Miscellaneous, Okinawa, Manchukuo, Japanese Occupation issues and Postal Stationery with set titles in English
Yang's Postage Stamp & Postal History Catalogue of Hong Kong 2004 Ed.
2004 21st Ed. in full colour.
Collect Chess on Stamps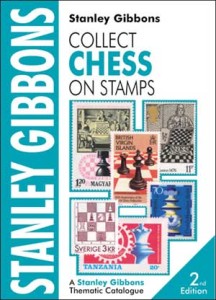 Collect Chess on Stamps, now in its second edition, covers nearly 600 stamps showing chess or related subjects, of which more than 160 have been added since the first edition. Illustrated country by country listings with detailed thematic descriptions. Material is priced either individually or as a complete set.
Collect Great Britain First Day Covers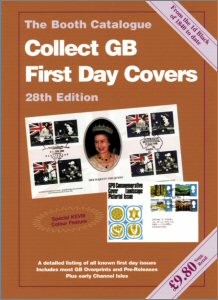 Collect GB first day covers 2005 28th Edition - A detailed listing of all known First Day issues includes early Channel Isles and most GB Overprints.
English Paper Money 6th Ed.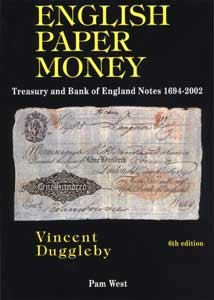 300 years of Treasury and Bank of England notes 1684 - 2002.
IPM Picture Postcard Values 2005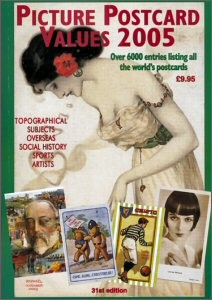 A new completely revised edition of John Smiths popular catalogue. Over 200 pages, 200 cards illustrated and over 8,000 entries. A fully comprehensive coverage of the subject.
Anglo-Egyptian Sudan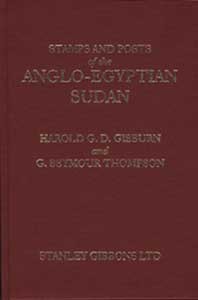 First published in 1947, the book includes good illustrations of the four settings of the 1891 provisionals, the story behind the long-running 'Camel Postman' stamps, Airmails, TPOs, a list of post offices open at the time of publication and much else besides. 120 pages.
Saint Vincent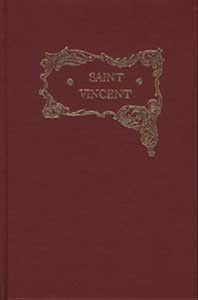 Over a century later the authors remain the leading philatelic writers of all time. This book, published originally in 1895, includes details of the potential complex perforations to be found on the early issues. 108 pages.
Shanghai
An invaluable source of information first published in 1895, providing a contemporary analysis of these complex and currently very desirable stamps. Contains 88 pages including eight plates of illustrations.
Bahamas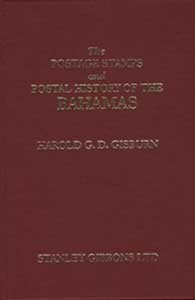 Still very much the standard reference work on the Bahamas, this 1950 book illustrates a number of collectable varieties and includes chapters on postal stationery and postal markings as well as giving a list of post offices and details of postal rates from 1869 to 1948. 142 pages.
Portuguese India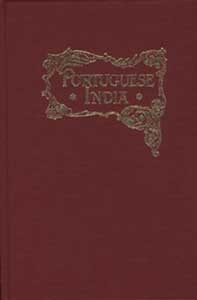 Originally published in 1893, this is still the 'Standard Work' on the subject with two plates of illustrations and extensive notes on identifying the various issues.
Stanley Gibbons USA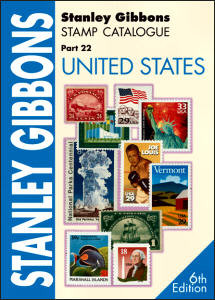 The catalogue also covers US territories overseas, incl. the Marshall Islands, Micronesia and Palau, & the stamps of the postal administrations. Prices extensively revised & updated in line with today's very active market for fine US material. Listings for USA complete to June 2005. Now in colour.
Stanley Gibbons Portugal & Spain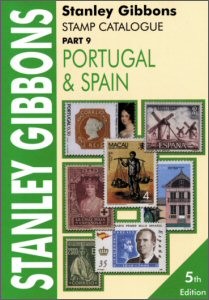 Portugal & Spain 2006 Ed.
Stanley Gibbons Ireland
Ireland 2006 Ed.
Renniks Stamps of Australia
The latest and up-to-date listing of Australian stamps.
This book contains values of:
Australian Pre-Decimal 1913 - 1965, Australian Decimal Stamps 1966 - 2006,
Perforated OS Issues, Frama Issues, BCOF Issues, Australian Antarctic Territory, Values of issues to 30 June 2006
207 pages in full colour.
Stanley Gibbons France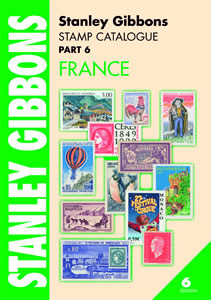 Published in colour for the first time, this catalogue covers the stamps of the French Colonies, Andorra and Monaco as well as France itself. Numerous editorial amendments have been made, most notably to the 'Sower' definitives of France, where the various 'Types' are now illustrated and listed, while new notes are provided on the methods used to send mail in and out of Paris during the siege of 1870-71. Details of machine labels have been expanded for France and Spanish Andorra and the 'Vichy' colonial issues are now individually listed and priced for the first time. Many thousands of changes have been made, particularly early issues of the French colonies & modern France & territories.
Stanley Gibbons Germany
Now into the 7th edition, the Germany volume includes all the stamps from German States, Germany (1872-1945), East, West and Berlin separate issues up to 1990 and Unified Germany since 1990. Also included are German Colonies, Occupation issues, and Allied Occupation issues.